Integrated Aluminium Industry

 
This decade, the expected growth of aluminium demand worldwide is around 4 percent per year. Ghana has the potential to build a vertical integrated aluminium industry that could transform the economy fundamentally. Therefore the Government has been working on an industrial road map in where the full value chain of bauxite development – mining, refining, smelting, fabrication, distribution and local consumption – is represented. The road map will increase the country's energy capacity and generate a diverse range of economic activities. The different mining projects are: • A refinery near bauxite mine – US$ 1.5 billion 
• A new smelter in partnership with VALCO – US$ 1.5 billion 
• A processing plant in the Western Region to provide electricity 
• An aluminium products Fabrication Plant – US$ 350 million 
• A rail system from the bauxite mine to the proposed refinery and smelter sites 
• Increase electricity generation capacity to 5,000MW within the medium term 
• Petrochemical industry including methanol, ammonia and urea for fertilizers 
• Exploitation of natural resources such as sea salt, iron ore, bauxite, limestone 
• Production of glass bottles, steel & rolling mills operations and aluminium smelting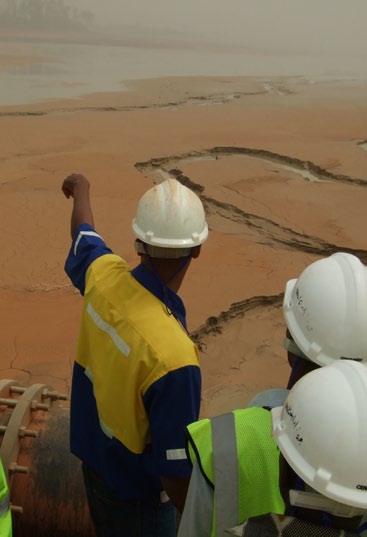 BAUXITE MINING

 
The Nsuta resources has in between 526 million and 554 million tonnes of bauxite with about 160 million tonnes of contained aluminium. The major locations of bauxite are spread over the southern regions in the country. There is a deposit in the Eastern Region at the mountain Ejuanema, with an altitude of 700 to 755 metres. 
The Affo-Sefwi Bekwai deposits in the Western Region (Awaso deposit) have been in production since 1940. Concession holder is the Ghana Bauxite Company Ltd (GBCL), joint by Bosai Minerals Groups and the Government. Technical experts in mining, civil, electric and geomatic engineering are present. 
The Aya-Nyinahin deposits in the Ashanti Region contain ore that can be converted to alumina. Also in the Atewa Range deposits near Kibi (Eastern Region). Studies show that it is possible to process bauxite into alumina by using a low-pressure digestion system. Both locations have sufficient reserves of at least 700 million metric tons. 
BAUXITE TRANSPORTATION

 
The poor rail infrastructure is a major constraint and therefore companies such as GBCL decided in 2012 to use the road. As a result, its bauxite exports increased significantly with 88 percent. However, road transport is not the best for the mining companies and revamping the rail network would make a much better impact.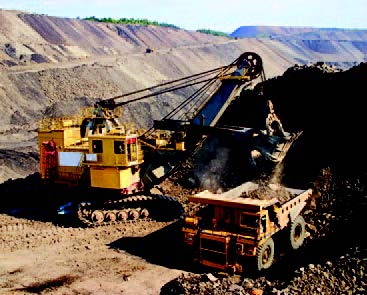 ELECTRICITY GENERATION

 
The business of bauxite mining is intertwined with developments in the energy sector. Therefore the success of the aluminium industry depends on having access to affordable electric power. There are hydroelectric facilities at Akosombo and Kpong at the Volta River, a hydroelectric dam at the Bui and a number of Thermal Generating Plants in Kpone and Takoradi. But to generate sufficient electricity from thermal plants relies on the supply of gas and adequate rainfall. Ghana has faced several challenges in these areas. 
ALUMINIUM FABRICATION
Aluworks is a promising actor in the industry of aluminium fabrication, with a capacity of 20,000 ton per year. By taking aluminium from the smelter and casting, rolling, forging, drawing and extruding the material, it can be used to make many different products, from beverage cans to car engines and aircraft parts. This could improve the product line of Aluworks for markets in West Africa and the rest of the world. By expanding Aluworks' capacity, more jobs will be created in the formal and informal sector. 
ALUMINIUM & MANGANESE ALLOYS
The second most important metal in which manganese plays an important role in alloying is aluminium. Therefore the local aluminium industry in Ghana should be linked to the manganese industry. So far, aluminium-manganese alloys and aluminium-manganese-magnesium alloys have been sold under different trade names and are used for different products such as kitchenware, roofing, car radiators and transportation. The most important use of aluminium-manganese alloys is for beverage cans, 100 billion units are produced each year.