A GROWING POPULATION

COMES WITH GROWING NEEDS

Ghana's population has grown from 24.7 million in 2010 to 30.8 million according to the 2021 population census. This is combined with rapid urbanisation and industrialisation, which present intensifying environmental, economic, and social challenges.

In addition, there is a growing middle class in the country, with some 46 per cent of Ghanaians now classified as middle class, higher than the continental average, which stands at 34.3 per cent. Investment in infrastructural systems for water and sanitation is thus urgently required in the country. The government's policy is geared towards facilitating greater private participation and investment in the sector, while it role evolves towards an almost entirely regulatory scope. The expansion of economic and domestic activities is well suited for the emerging government-private sector partnership with the growing level of industries and population in both urban and rural areas.

With a renewed focus on sustainable development goal six (6), in preparation towards ensuring availability and tenable management of water supply and sanitation for all, the Government of Ghana set up a new Ministry of Water and Sanitation in 2017. This is an approach to strengthen specific dimensions including potable drinking water, sanitation, hygiene, pollution, and management of solid and liquid waste which are key tenets of Water, Sanitation and Hygiene, (WASH) within the framework of international development fulfilling the first two targets of Sustainable Development Goal 6. The government also has a unique National Plastics Management Policy which promotes environmentally friendly, scientific, and technological practices and has set Ghana on the path to becoming a regional model for implementing a circular economy regime for the plastics sector in Africa.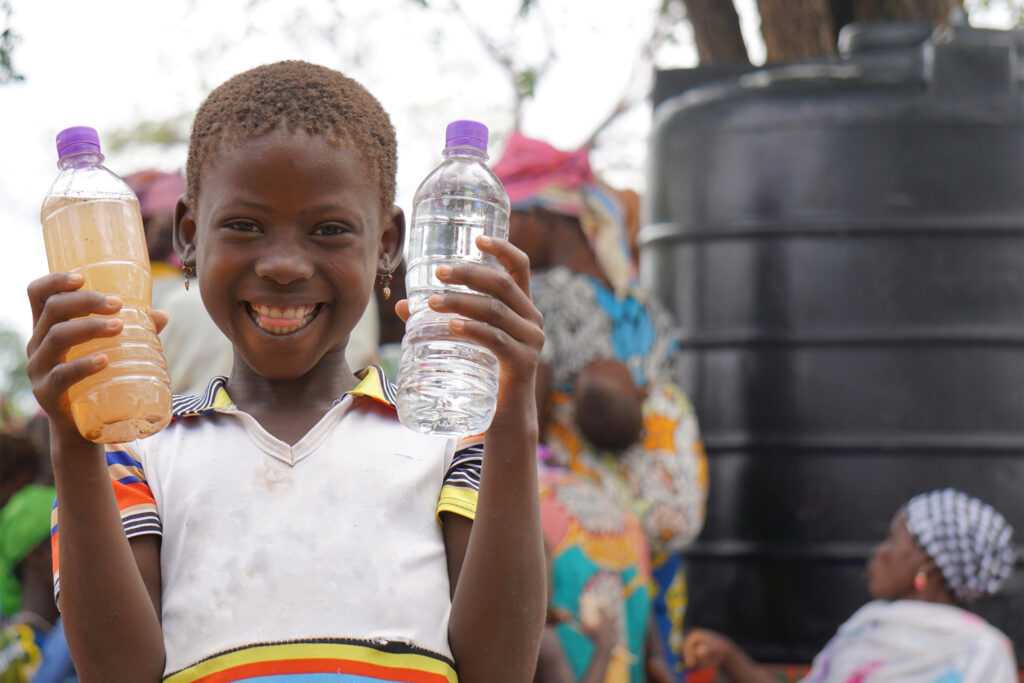 Ghana generates approximately 1.1 million tonnes of waste per annum and an estimated 5 per cent of that is accumulated for recycling. In Africa, less than 20 per cent of waste undergoes recycling. Therefore with a 5 per cent recycling rate, Ghana is one of the emerging economies with a rapidly growing waste management industry. It is one of the countries to have achieved its Millennium Development Goal in water supply, exceeding its target of 77 per cent coverage with approximately 88 per cent of the urban population in Ghana having access to safe water for domestic purposes. There have been steady improvements in both rural and urban water and sanitation coverage in the country, although there is a supply gap of 57 million gallons of water per day. In the sanitation sector, there are more than ten waste management and recycling companies in Ghana. Ghana's solid trash collection is largely privatised. These companies are in charge of all residential, commercial, and industrial waste generated in their allocated areas and recoup their expenses by collecting city-mandated fees from waste producers.